Security Orchestration, Automation and Response

Services
Security Orchestration, Automation and Response (SOAR) platforms have seen wider adoption in security operations centers. We offer a variety of expert services for organizations investing in security automation to streamline their incident response processes.
Security Automation in SOCs
SOAR combines the power of automation, orchestration, and incident response to streamline security processes, improve incident detection and remediation, and ultimately strengthen your organization's overall security. Although sometimes referred to as just security orchestration or security automation, SOAR platforms provide a comprehensive approach to identify, centralize, triage, research and remediate cybersecurity incidents at machine speeds using automated workflows. 
Our

Security Orchestration, Automation and Response

Services
Our security consultants have deep experience with some of the most common SOAR platforms. We conducted some of the first SOAR implementations over a decade ago and continue to utilize these proven best practices to implement security automation and help organizations respond to threats faster.
Swimlane Low-Code Security Automation Expertise
Our cybersecurity consultants have worked extensively within the Swimlane Low-Code Security Automation platform and with numerous key Swimlane customers to implement and integrate the SOAR solution. We were named Swimlane's first SOAR Certified Delivery Partner and offer several tailored services to current and prospective Swimlane customers including:
Click the datasheets linked above to learn more.
Do you need help selecting, implementing, or optimizing your SOAR solution?
Additional SOAR Resources
Read this article to learn how utilizing security automation and orchestration can reduce the time SOC analysts spend processing tickets and speed up your incident response process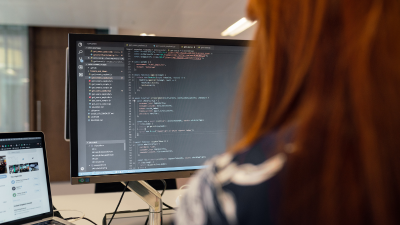 Watch this 5-minute video to learn about the 6 security engineering principles that we follow when implementing SOAR solutions. 
Watch this webinar replay to see how low-code security automation can streamline your DLP processes and reduce the risk of data loss.